With the return of in-person shopping, the battle for customers will get even harder for eCommerce traders this year. As one of the busiest periods of the festive shopping season, Black Friday can make-or-break a retailer's profit margins – over £8 billion was spent the last time physical stores were open on Black Friday weekend in 2019.
So how can you ensure that you're equipped for the Black Friday eCommerce battle? Social media is a great place to start.test
Ever-present in today's society, social media is a powerful tool brands utilise to promote their products, attract new customers and even build a community. The ability to drive people from Facebook, Instagram and Twitter to an eCommerce website is a massive help towards increasing conversions – but how do you develop that ability in the first place?
Here, we're going to give you 5 top tips on how best to use social media to take advantage of major shopping events such as Black Friday.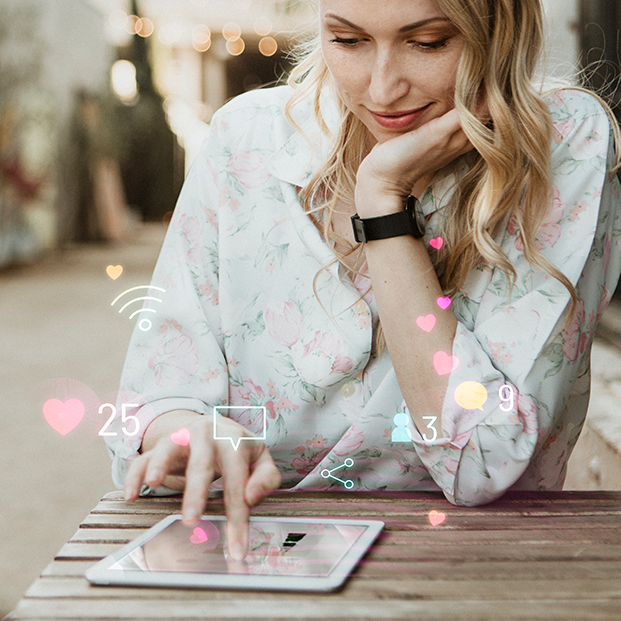 Tips on using social media in Black Friday eCommerce
Organise your social media profiles.
Before you think about posting anything, you should plan out a social media strategy – a good place to start will be your profiles. You should coordinate all your social media accounts to ensure everything is 'on brand' – all profile pictures, bios, descriptions, banners and links updated to advertise your Black Friday eCommerce promotions.
Create a sense of urgency.

Naturally, most shoppers will have a sense of urgency during Black Friday weekend, but this doesn't mean you can't hasten that urgency by injecting some 'fear of missing out' into your social media campaigns.
A simple (yet effective) method in doing this is by sprinkling time or scarcity-related words in your posts – words like 'hurry', 'limited-time offer', 'don't miss out', 'limited number available', etc, act as triggers for people, urging them to act.

Just ensure you don't overdo the urgency – shoppers can quickly become immune to a large flow of these keywords (especially if every offer is a 'limited' or 'special' one). Moderation is key – test a few out and see what works instead of bombarding your audience with constant sales pitches.

Make use of #hashtags.

Hashtags are a shorthand way for users to find posts that they're interested in – so make sure to do some research on your target audience before planning on using hashtags in your social media posts. For Black Friday eCommerce sales, there are the obvious #BlackFriday or #BlackFridayDeals ones – but they should be mixed with others, related to your products and the people who buy them, to increase the chances of the post being seen.
Generate emotions.

We're all emotional beings – we relate to things that we find interesting, investing ourselves into the content we're seeing. So when it comes to social media posts, it's no surprise that the most engaging are ones that people find funny, intriguing, inspiring and relevant. You should construct your posts so they evoke different emotions in people – how does the post sound? Using the odd gif and emoji will help too.
Plan ahead by scheduling your posts.

Timing is everything in the fast-paced world of social media; a well-timed post can be the difference between creating a viral Black Friday eCommerce post, and one that falls on deaf ears. When planning your Black Friday social media campaign, it's always best to start early – create and schedule your posts well in advance.
Three great reasons why you should schedule your social media posts in advance:
When all your content is created at once, your design and messaging will be consistent.
You can schedule your posts at the times that best reach your audience.
With the social side sorted, you'll be able to focus all your time and effort on selling during the busiest times.
There are many tools you can use to update your social media accounts all at once – Hootsuite and Buffer being amongst the most popular. If you need any further expert advice on using social media to promote your Black Friday eCommerce deals, why not consider getting in touch with the team here at Promote?
Promote – Professional Digital Marketing and Social Media Management
Here at Promote, we are a vastly experienced digital marketing agency that has a proven track record of helping all manner of business operations to improve their standing on the internet, allowing them to gain the attention that their products and services deserve. Aside from offering social media management, we can offer a vast range of digital marketing services and training – from SEO and PPC, Conversation Rate Optimisation (CRO), e-mail marketing and so much more.
If you would like further advice on Black Friday eCommerce promotion on social media (or any aspect of digital marketing), please do not hesitate to get in touch with a member of our expert team today. You can give us a call on 0118 380 1002 or alternatively, you can send an e-mail to us at hi@promote.agency.