Tuesday, September 26 2023

Advanced SEO Training

Social Media

PPC

Google Analytics

CRO

SOLD OUT
Contact us for further training courses
Whether you're a new business looking to take advantage of the rapidly evolving world of online retail, or a pre-established website struggling to make an impact with your digital audience, you need to be able to use digital marketing to its best possible effect. You need the very best in digital marketing training from a team of experts in all kinds of online advertising.
The internet is unlike any marketplace that has ever existed. It is overflowing with ideas, products, services and offers and, whilst this can be fantastic, it can also be extremely difficult – if not impossible – to stand out from the crowd.
Without high-quality digital marketing strategies in place, it will be extremely difficult to drive visitors to your online presence and encourage engagement with your online business. By supplying your team with digital marketing training, you will be able to enjoy the incredible benefits that such a feature can provide to your entire online presence which can, then, have knock-on effects throughout your entire organisation.
What Digital Marketing Training Can We Offer?
Here at Promote, we are able to provide you and your team with dedicated digital marketing education courses on all kinds of online advertising. You will be able to enjoy professional digital training at our offices in Reading or on-site for every major aspect of online marketing.
You will be able to undergo industry-leading education which is dedicated to the pupil experience and passing on the very latest information. You can take digital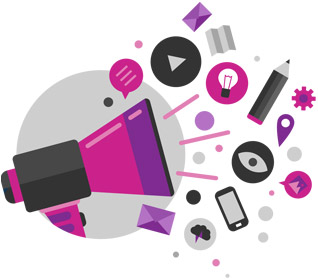 marketing courses on every discipline, including:
After successfully completing your digital marketing training programme, you will be able to make the most of the very best techniques and strategies to drive engagement with your brand identity and online presence. Getting started can be the most difficult part of any online advertising campaign. Here at Promote, we will take the time to help you work through practical problems that your business might be suffering, enabling you to progress your marketing efforts in the best possible way in terms of customer engagement and return on investment (ROI).
Even experienced marketers can always benefit from a refresher course in the very best online advertising practices. Relying on old, inefficient strategies and methods can be damaging to your online presence, particularly if you decide to try techniques which are classified as black-hat. The online advertising industry is in a constant state of evolution and you cannot afford to fall behind, even for a moment.
For the very best results, you need to make sure that your business is operating under a comprehensive, omni-marketing strategy that stretches across your entire online presence. Without a multi-channel form of online advertising, your company might miss out on a potentially rewarding avenue of interaction with your target audience.
Essential SEO Training For Your Business
SEO is absolutely essential for all businesses and websites. Without the best in search engine optimisation training, you will be unable to make your website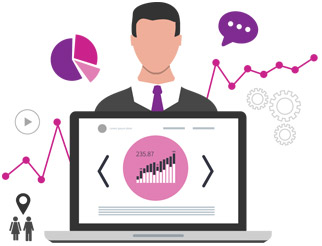 visible through the exciting opportunities that the internet can provide.
With Promote's professional SEO training course, you will learn the very best practices for modern SEO, including how to create great content to appeal to search engines like Google, Yahoo and Bing and earn a range of backlinks from reliable authority sites. Search engines like these are responsible for approximately 80% of all online traffic to arrive at websites, and your online presence needs to be optimised in order to take advantage of this massive audience.
The higher you rank in Google search engine results pages (SERPs), the larger a percentage of relevant, organic traffic will arrive at your site. You need to improve your online visibility through a long-term, sustained search engine optimisation campaign including blogs, articles and on-page content.
Our training course will help you to understand the importance of choosing relevant keywords, which will further help you to define the interests and desires of your customer base. Without high-quality, white-hat SEO training, your business will certainly lose out on revenue in the long term.
Understand Your Customers With Google Analytics Training
Google Analytics are the best friend of any online business or website. They allow you to effectively track loads of essential information and key data which is necessary for any kind of online presence development and evolution. Google Analytics can help you to understand your customers and evolve your website for the most rewarding results and a high ROI.
Making sense of all the information can be extremely difficult, which is why you cannot afford to miss out on the very best in Google Analytics training from Promote. Our Analytics education course will teach you how to effectively 'read' these results, and ensure that you can transfer all learned skills from the classroom to your own online campaigns.
Our training scheme will teach you how to use Google Analytics to their best effects, including:
How To Find 'Quick Wins';
Understand Your Visitor Behaviour;
Discover Why Users Aren't Converting And Lower Bounce Rates;
Help You To Manage Your Business, And Sell More Online;
PPC And Paid Advertising
One of the most effective ways to increase your online visibility and sell more online is to use pay-per-click marketing. Thanks to PPC, you are able to effectively advertise to relevant customers and attract paid traffic to your online presence. PPC is a great way to make your products and services visible to relevant users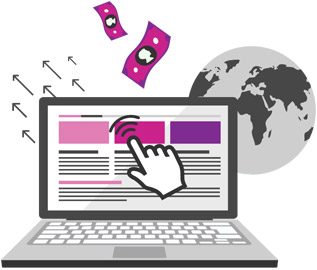 and can be essential if you've yet to build a well known online business.
This form of advertising is preferred by many businesses as they are only required to pay for it when their advertising has been actively consumed by a user. A lot of the best pay-per-click marketing training courses are focused on helping the delegate lower their cost-per-click (CPC) to make their entire PPC marketing strategy more rewarding.
There are many different things to consider when creating an effective PPC marketing campaign, including;
Advert Keyword Relevance;
Content Optimisation;
Landing Page Optimisation;
Balancing A Marketing Budget;
If you fail to make the most of the best digital marketing training in essential platforms like Google AdWords, Yahoo Search Marketing and Microsoft Adcentre, you won't be able to make the most of your PPC campaigns and, therefore, could end up wasting a solid percentage of your paid advertising solution.
Increase Your Return On Investment, With Professional CRO Training
Whereas most marketing strategies are dedicated to improving your online visibility and convincing relevant traffic to arrive at your site, CRO is focused on what your potential customer does once they arrive at your online presence. With an understanding of conversion rate optimisation, you will be able to convince more of your visitors to complete your desired conversion action and increase your ROI.
There are many different things to consider when it comes to CRO, including your site design, navigation, user experience and quality of content. It is absolutely essential that your online presence is reviewed with an understanding of CRO – otherwise, all of your digital marketing efforts may well be for nothing.
Encourage High-Quality Engagement With Social Media Management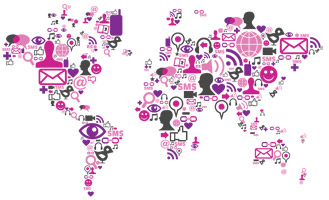 Social media is absolutely essential for all kinds of online presence. Social signals and links are some of the most rewarding aspects of modern online engagement. They are extremely useful when complementing other digital marketing strategies, including SEO.
Social media provides great opportunities for you to engage with your users and promote awareness of your brand identity. Online platforms like Twitter, Facebook and more are all necessary for your modern business and are great when it comes to representing company personality.
Professional Digital Marketing Training For Businesses And Individuals
Here at Promote, we are proud to offer industry-leading, expert taught digital marketing training. You will be able to rejuvenate your online presence and completely overhaul your marketing strategies for the best results. Our team of specialists engage with the very best in online advertising campaigns on a daily basis, so you can be sure that the techniques you will learn are the most rewarding and relevant.
So, if you're looking to attract and engage your customers to obtain more clicks and sales, for professional SEO, PPC and Google AdWords, CRO, Google Analytics and social media marketing training courses, get in touch with our professional team today on 0118 380 1002. Alternatively, to book your space inside our classroom, you can email us at hi@promote.agency.