One of the pitfalls of online retailing is not attracting customers to your site. You can have the best website that provides the greatest user experience, but if no one is visiting your efforts will be wasted. If this sounds like something that's happening to your online business you need to contact Promote now and begin a carefully managed pay per click ad campaign.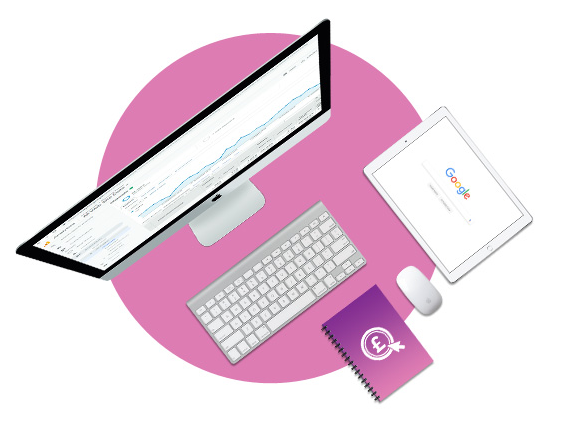 What Is Pay Per Click And Why Is It Beneficial?
Pay per click advertising (PPC) is one of the most revolutionary methods of online marketing available. Essentially, it is an instant ad model designed to attract traffic to your site. For each time a user clicks on your ad, you pay a fee to the search engine. The exact amount you pay depends on a variety of factors including landing page quality score, the competitiveness of targeted keywords and so on.
It has been noted that cost per click advertising is actually extremely cost effective. Unlike traditional online advertising, where you pay every time your ad is shown, you only pay when users click on your advert. A well managed Pay Per Click campaign, like those that we offer at Promote, will garner you a significant return on investment plus instant traffic.
That's another great advantage of PPC; the level of traffic increases. Unlike search engine optimisation, which can take a while to see results, pay per click can see your site's traffic go up as soon as the campaign is launched. What's more, all of this is measurable too through conversion tracking, monitoring click through rates (CTR) and other stats so you can see the effectiveness of your campaign.
Professional Pay Per Click Management At Promote
At Promote, we offer a raft of different services designed to maximise your search advertising campaign's effectiveness. We primarily work with Google AdWords, but are able to easily run Yahoo Search Marketing and Microsoft AdCentre projects too. We believe Google AdWords to be the most effective as it offers complete control over all aspects of your campaign plus distribution to a number of Google's partner networks including AOL search, Ask.com and Netscape.
The Promote PPC process has 3 main parts:
Campaign Analysis – We begin with careful keyword analysis to ensure that you're only targeting phrases that will work best for search results and positions. We want to make sure you get the most for your money, so you'll feel confident knowing you're only bidding on relevant keywords.
Campaign Optimisation - Once we have structured your campaign, we put it into practice. We create Ad Groups where we sort your keywords into groups of similar themes. These keywords are then duplicated as the two type of keyword match we generally use, exact and phrase matches. We use these two as they tend to generate the largest amounts of CTR. We write compelling adverts for you, specific to your company, to lead to the largest amount of conversions possible.
Campaign Monitoring - We monitor your account constantly, to see if there are any alterations that could be made to get you a higher CTR, or save you money. You will receive a monthly report from us so you can also track the progress of your campaign and see where the results are coming in.
Boost Your Online Presence Instantly With Pay Per Click From Promote
This tried and tested method has proven to be highly successful over the years and we've had loads of satisfied customers. If you'd like to see a great ROI, instant traffic and a massive online boost for your business, get in touch to launch your pay per click campaign today.