Local SEO is a great way of building your domain's visibility in your local area. Thanks to voice searching and mobile devices, appealing to local search queries can make a real difference to your entire business.
As well as making your business stand out online, you can also use local SEO to attract passersby into your B2C physical business, increasing footfall and driving conversions in-store. For B2B service-based businesses, it can also work to attract interest from local businesses who want to take advantage of a nearby service.
This infographic by Promote explores the 10 real reasons why local SEO is essential to your business!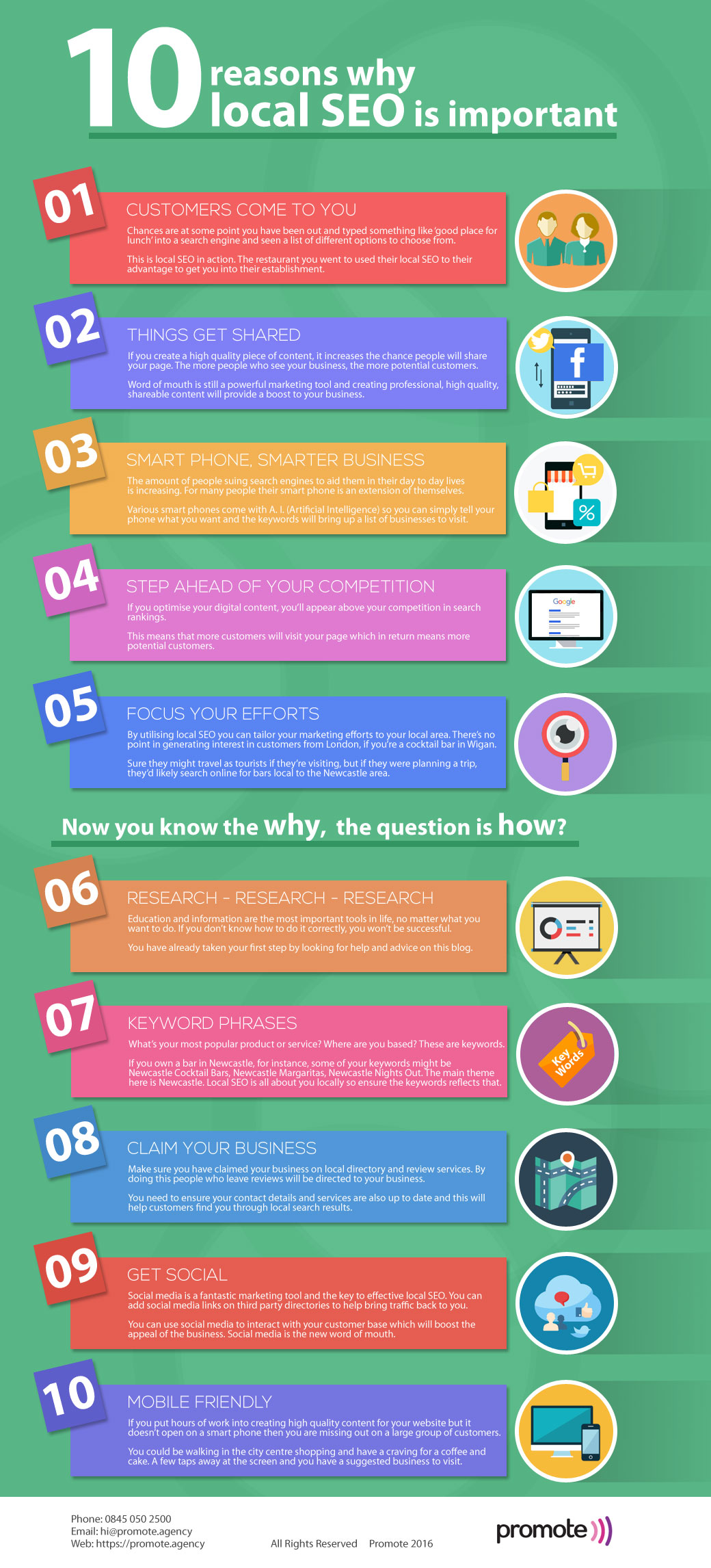 For more information on the fantastic benefits of search engine optimisation, with a focus on appealing to a local audience of interested customers, get in touch with our professional team of digital marketing specialists today on 0118 380 1002.